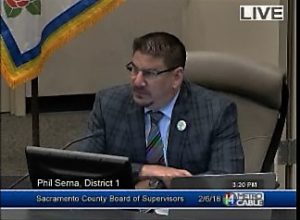 On February 6, the Board of Supervisors voted 4-1 to require hotels with 25 or more rooms located in unincorporated areas to outfit their housekeeping personnel with panic buttons. The ordinance introduced by Supervisor Serna in December 2017 - The Hotel Worker Protection Act of 2018 - also requires subject hotels to develop and make available to their employees a guest sexual harassment/assault policy. Read staff report.  The proposed ordinance will be adopted on February 27, 2018.
"Special thanks to the courageous women who took time to share their harrowing experiences.  I sincerely hope this effort gains traction in other local jurisdictions, across the state and nation," said Supervisor Serna.  "Vulnerable hotel workers deserve these protective measures and we're obligated to see they're in place."
Read Sacramento Bee story:  County is state's first to require panic buttons for hotel workers. Will city follow?