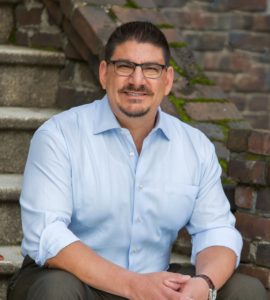 I believe that good stewardship and prudent management of our natural environment and resources - the 23-mile stretch of the American River Parkway for example - are essential and fundamental responsibilities that we all must share. Good stewardship involves long-term strategic planning to minimize any possibilities of environmental damage or emergencies. Cooperation between county residents, government leadership and agencies are essential to ensure the protection and preservation of our natural resources for future generations.
County Initiatives To Address Impacts Of Homelessness And Illegal Camping On The Regional Parks System
January 28, 2019
Over the last few years, the County has invested a tremendous amount of resources to address both chronic homelessness and the impacts of illegal camping on the Sacramento County Regional Parks system.  These investments include:
Over $40 Million annually in base-line services for homelessness
FY 17/18 an additional $7.4 million of enhanced funding was approved:

Additional Parks Resources Team  staff comprised of both Rangers and Park Maintenance
Additional Sheriff Homeless Outreach Teams
Additional debris removal support from Waste Management & Recycling and other contracted providers
Additional Animal Control Officer specific to animal issues stemming from illegal camping in the Sacramento County Regional Parks system and unincorporated communities
Support vehicles and heavy equipment
Outreach and implementation of the County's Homeless Initiative programs (see below)

FY 18/19 continuation of enhanced funding as approved in FY 17/18:

Continued implementation of the Homeless Initiatives which were launched at various increments since October 2017 and have already seen promising results. These initiatives are targeted at various populations and teams work closely with law enforcement, service providers and mental health experts to provide services to those experiencing homelessness:

Improve the Family Crisis Response and Shelters (October 2017)
Preserve Mather Community Campus (October 2017)
Full Service Rehousing Shelter (March 2018)
Flexible Supportive Re-housing Program (February 2018)
Transitional Aged Youth (May 2018)
Unincorporated County Navigation Services (April 2018)
As you may be aware, on September 4, 2018, the Ninth Circuit Court of Appeals ruled in the case of Robert Martin v. City of Boise that it is unconstitutional to enforce anti-camping ordinances when adequate shelter beds are unavailable. Because of that ruling, the County's Department of Regional Parks stopped enforcing the City of Sacramento's anti-camping ordinance and the County's ordinance prohibiting camping without a permit. Read more about the Appeals Case here.
However, our Parks Resources Team are continuing to engage with homeless individuals and maintain our efforts to remove trash and debris from the Regional Parks system.  Since the Ninth Circuit Court of Appeals ruling, Park Rangers have increased their enforcement of ordinances addressing activities which include (but are not limited to): campfires, littering, dogs off leash, possession of a shopping cart and environmental degradation.  As a result, we have actually seen an increase in the number of citations, misdemeanor and felony arrests on a per week average since the ruling.
On December 12, 2018 the Board of Supervisors adopted the Sacramento County Homeless Plan, which allows the County to participate in the State's No Place Like Home Program (NPLH).  This program provides permanent supportive housing for people that are experiencing chronic homelessness, who also have serious mental illness.  NPLH, coupled with other funding sources is allowing the County to expand the services provided to these homeless individuals.
Additionally, on January 29, 2019 Regional Parks brought a recommendation to the Board of Supervisors – and received approval – for a new program to utilize a workforce of homeless individuals to provide increased trash and debris removal along the American River Parkway, coupled with services to refer these homeless individuals into employment development and training programs as well as shelter services in an effort to end the cycle of homelessness.
Visit Regional Parks Rangers website for monthly Ranger activity data, park ordinances, to report crime, contact the Rangers and more.