Sacramento County Public Health Order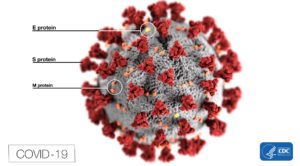 On March 19, 2020, Sacramento County joined several other Northern California counties to direct all individuals to stay at their place of residence except for essential activities. The legal order is based on the same directives of social distancing issued earlier to slow the transmission of the disease, but it provides more detail and enforcement ability.
The order limits activity, travel and business functions to only the most essential needs and is intended to protect those most vulnerable to the disease, slow the spread of the novel coronavirus, and preserve local healthcare capacity.  The intent of this Order is to ensure that the maximum number of people self-isolate in their places of residence to the maximum extent feasible, while enabling essential services to continue, to slow the spread of COVID-19 to the maximum extent possible.
The order includes all incorporated cities — Sacramento city, Elk Grove, Folsom, Rancho Cordova, Citrus Heights, Galt and Isleton — and unincorporated areas including Arden Arcade, Carmichael, Fair Oaks, Foothill Farms, North Highlands, Antelope, La Riviera, Gold River, Vineyard, Elverta, Rio Linda, Orangevale, Mather, Rancho Murieta, Walnut Grove, Wilton and the Delta areas east of the Sacramento River.
For more information, go to www.saccounty.net/news/latest-news/Pages/SacCountyHealthOfficerIssuesCOVID-19Order