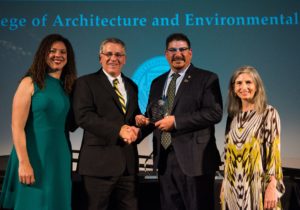 My beloved alma mater, California Polytechnic State University, San Luis Obispo (Cal Poly) recently recognized me as the 2018 College of Architecture and Environmental Design (CAED) Honored Alumnus. I'm incredibly humbled and indeed honored to be recognized as such, and I offer my sincerest thanks to Cal Poly's President, Jeff Armstrong, CAED Dean, Christine Theodorpoulos, and the Cal Poly Alumni Association for bestowing upon me what so many other Cal Poly alums deserve in their own right.
Many know me as "Cal Poly Proud" to the bone, and I am especially so given that in the 61-year history of this award, I am the first representing Cal Poly's Master of City and Regional Planning (MCRP) program. And of course, I would be remiss in any mention of what this honor and my history with the University means to me if I did not remind everyone that I not only received an incredible "learn by doing" education at Cal Poly, I also met the love of my life Roxanna. She earned an architecture degree from the same College and we've been happily married now going on 24 years.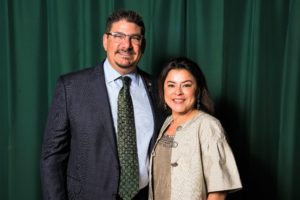 Please take a moment to peruse the 2018 CAED Honored Alumni event website with video and more photos.  
GO MUSTANGS!!!!