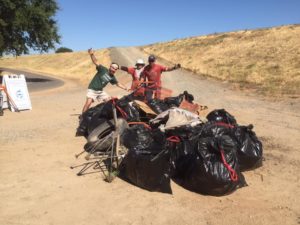 Each year, the American River Parkway Foundation facilitates two large-scale, Parkway-wide Clean Ups and monthly, site-specific Clean Ups. Spanning all reaches of the Parkway, Clean Ups remove mass amounts of debris from the Parkway in just a few hours. Removing debris makes the Parkway a more enjoyable and safe space, helps protect the river eco-system, and improves water quality.
2017 Great American River Clean Up – September 16
This annual event mobilizes thousands of Sacramentans across the entire Parkway. Mark your calendars and spread the word – Show that you Take Pride in the Parkway!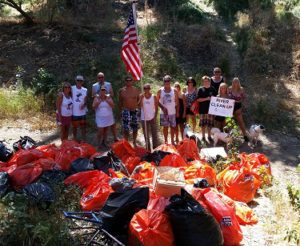 Register your family and friends for one of the 23 Clean Up Sites:
Discovery Park, Northgate, C Street Bike Path, Mile 3-North, Cal Expo, Paradise Beach, Guy West, Howe Ave, Watt Ave, Larchmont, Gristmill, William Pond, River Bend, Sarah Court, Ancil Hoffman, El Manto, Sunrise, Sailor Bar, Fish Hatchery & Negro Bar!
For other sites in Sacramento County, including Korth's Pirates Lair Marina, Morrison Creek and Sherman Island, please email volunteer@arpf.org